//

Profile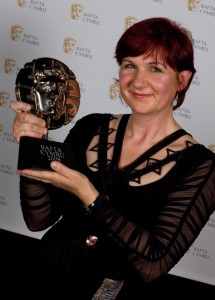 An experienced and award-winning documentary film maker who has worked as producer/director, series producer, executive producer, and development head in television, radio and online. Her documentaries "have always been of the highest standard, both intellectually and visually", wrote Richard Klein, ITV Director of Factual and former Controller of BBC4.
She embraces the quick, the dead and the quirky, from criminal psychology on BBC1 in My Son the Killer, to archaeology on BBC2 in China's Terracotta Army, to mental health on BBC3 in My 22 Stone Dad and Skinny Me, to music on BBC4 in Quincy Jones: The Many Lives of Q.
Deborah left the BBC after 15 years, to make Bastards, a feature length independent documentary, in association with the Film Agency for Wales. She and her collaborator Nora Fakim shared a room in a Casablanca slum for eight weeks, living amongst their film subjects – feisty single mothers fighting for justice for their outcast children, using Morocco's radical new laws.
She lives in Cardiff, Wales, UK and her company is called Deborah Perkin Media Ltd.
Alongside her professional life, she has always made time for voluntary work in education and equality, and has strong strategic, managerial and governance skills. She is a Governor of the University of South Wales, a Welsh government appointed member of the Brecon Beacons National Park Authority and Chair of the Moroccan Children's Trust  a British registered charity working with a Moroccan partner charity on safeguarding children and securing ID papers for every child.
Deborah is married to an NHS Intensive Care Consultant and they have a son and a daughter.