//

Profile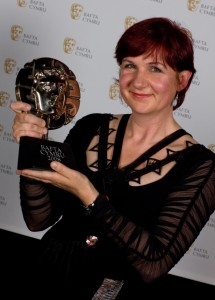 Award-winning filmmaker Deborah Perkin is recognised for her thought-provoking, intelligent and entertaining documentaries. Her strengths are in long form observational documentary, investigative journalism, and experimental history. Always concerned with social justice, she strives to create entertaining, immersive films that make the viewer feel, as well as think. The three films of which she is most proud are Breach of Faith, made in 1993, Britain's first documentary exposing the role of the Catholic Church in sheltering a paedophile priest; her BAFTA-winning 2008 biography of the musical legend Quincy Jones; and her cinema documentary about a Moroccan woman's courtroom battle to legitimise her daughter, Bastards, released in 2014.
Starting out as a BBC graduate trainee, Deborah has produced and directed many films and series. She took on senior management roles at the BBC in London and Cardiff as Executive Producer, Series Producer and Head of Network Development, before leaving to set up her own company. She produced her first cinema documentary in association with Film Cymru, with a score by Debbie Wiseman MBE, Bastards follows an illiterate young woman who takes on tradition, her own family and the Moroccan legal system, for the sake of her illegitimate child. It was released in UK cinemas to critical acclaim, picked up prizes at film festivals around the world, and is being broadcast in some of the world's poorest countries through BBC World Storyville Global and The Why, a human rights initiative with Danish public television DR.
Throughout her career, Deborah has made time for public service, in particular in education and equality, and has served on many governing bodies and charitable trusts. She is currently a Trustee of Cardiff Women's Aid. She is also a Welsh government-appointed member of the Brecon Beacons National Park Authority, (BBNPA). She chairs its Sustainable Development Fund, which invests in projects that promote living and working in the countryside without compromising the future of the landscape and its people. Her interest in rural regeneration grew during her work on the BBC1 series Village SOS, for which she led the BBC Wales partnership with the Big Lottery Fund, resulting in an investment of £10m in rural enterprises across the UK.
Raised in Lancashire, educated in London, Bristol and Chicago, she has lived in Wales since 1994, and has been happily married to an NHS Intensive Care consultant for over 30 years!