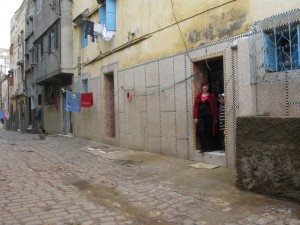 Hello and thanks for your support!
In the first week of the campaign there's been a wonderful response. Profound thanks to my 59 backers (nearly half of them men), and thanks for the supportive messages from all over the world, from Austria to Afghanistan to Australia via India, Norway, Denmark, France, Canada, USA and of course Morocco and the UK. Over 2100 people have viewed the video. There is huge support for the rights of illegitimate children who didn't ask to be born. There is also huge appreciation of the powerful material I have shot, and hearing the voices of ordinary Muslims speaking frankly in a way that's rarely heard on television.
I've also had some positive interest from broadcasters and distributors, both inside and outside the UK. With many partners involved, the cost is shared, and that makes the film a more attractive proposition in each country. If you know of a commissioner in your country who would be interested, please let me know. What they all want to see is a good rough cut, and this is why I am running this campaign. With £10,000 I can edit the material so it is ready to be shown to potential funders.
I now have £2,297 thanks to you – but I still need to raise £7703. So, if you can help in any way, I would be very grateful. If I don't raise the full £10,000, I will get nothing, and you will not be charged. Please encourage your like-minded friends and contacts to look at my website and of course to pledge!
Here's a picture of me and a small boy outside the Casablanca house where I lived for two months, plus one with my neighbours. Thanks very much indeed, Deborah
Tagged with: