On the thirteenth anniversary of 9/11 it's a good moment to report on the interfaith haven that is the International Festival of Muslim Cinema, taking place now in Kazan, the capital of the Russian republic of Tatarstan. Whatever the fearsome history of the Tatars (whom we know as the bloodthirsty Tartars) their republic is now a peaceful place with a population half and half Muslim and Christian. I have just returned from Kazan where my feature documentary "Bastards", about illegitimate children in Morocco, is the only British film at the festival.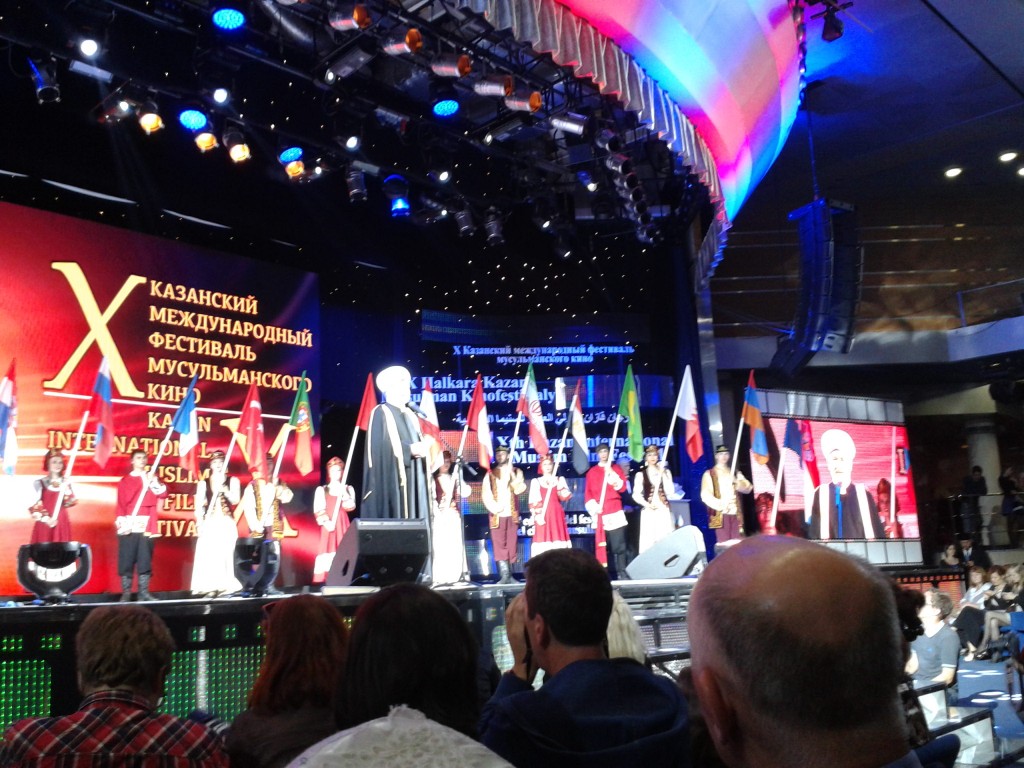 Nearly 60 films are being screened from 57 countries including Iraq, Bahrain, Turkey, Egypt, Morocco, Malaysia, Latvia, Brazil, Germany, and Russia (Crimea), but the dominant country is Iran, where cinema is clearly flourishing. There are documentaries about a female Yemeni photographer – The Eyes, about the near-impossible task of filmmaking in Kurdish Iraq – Border, and toilet cleaners and rock musicians and refugees. And there is a wonderful range of feature films, from a road trip with old Lebanese men in Brazil, to a kidnapping thriller set in Belarus. The festival jury is made up of five men, but I counted fifteen other women directors. The selection team seems passionate about opening up debate about women in Islam and determined to include my film on a subject utterly taboo for Muslims.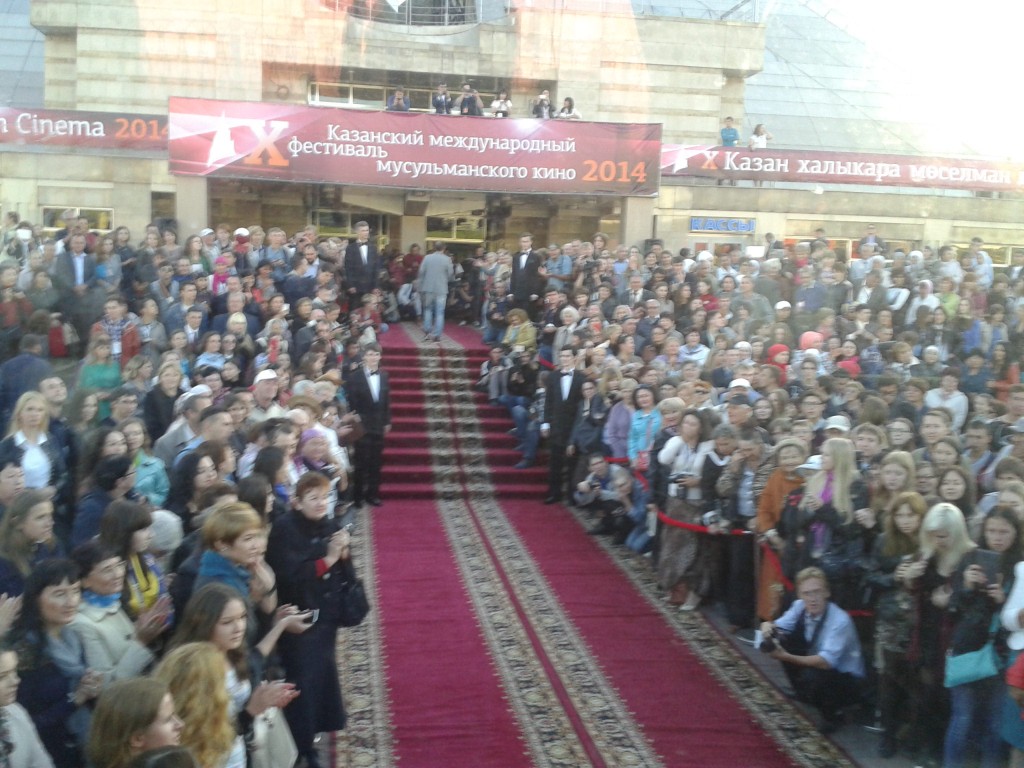 As anyone who travels the world knows, social etiquette can be a minefield, especially mixing with people from countries which operate any degree of gender separation. One Iranian refused to shake my hand, explaining carefully that it was because he is a Muslim. I carefully explained that I was not offended, but that I have many male Muslim friends who do shake my hand. A Bahraini director was happy to shake my hand but stopped short at a peck on the cheek, while a Moroccan director was happy to do the two cheek-kiss ritual that's virtually de rigeur at international film festivals.
The blockbuster film of the festival, playing to two packed cinemas simultaneously, is the Tatarstan-produced "The Kurban Novel", a morality tale of star-crossed lovers, and the attempt to save a sick girl by sacrificing a sheep during the Muslim festival of Eid al-Adha. It was amazing to see the audience, many of the women in hijabs and the men in short boxy Fez-type hats, watching rapt as an erotic sex scene played out, admittedly with no nakedness but raunchy nevertheless. Afterwards, the production team was applauded and cheered, and thanked for making the film which showcased Kazan so beautifully. One elderly women in flowing red robe and a golden headscarf came right down to the front to shout her appreciation at the director.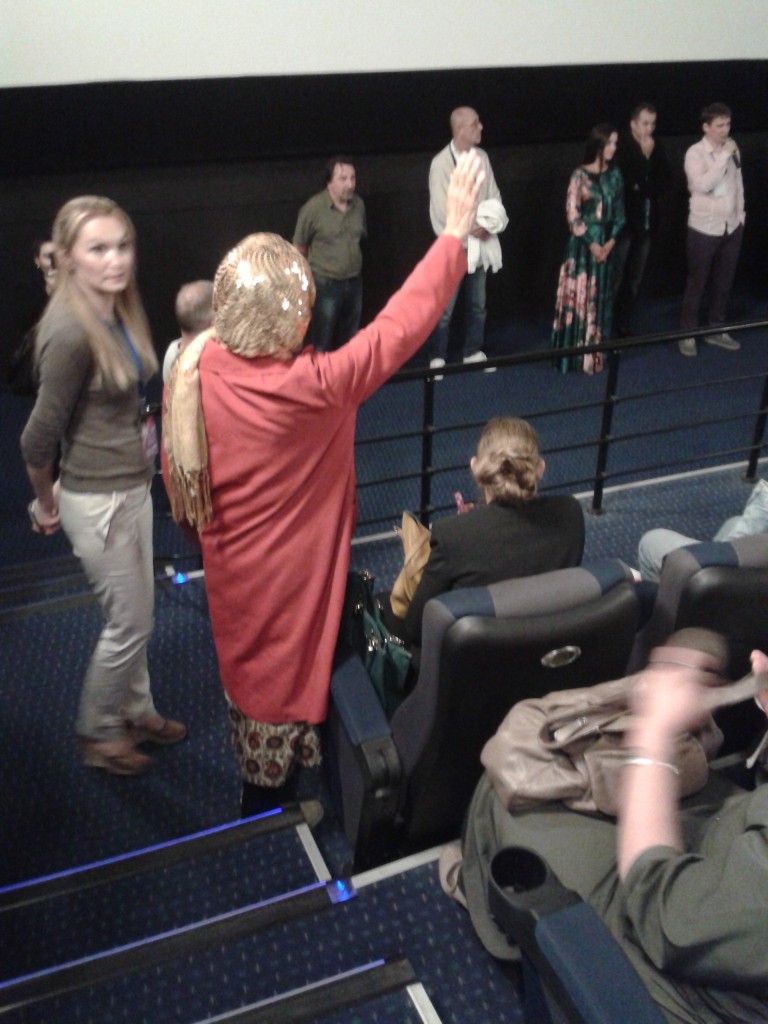 The opening ceremony was a glitzy affair – the first time I've ever had the thrill of stepping off a bus onto a red carpet to fanfares and hoards of people no doubt wondering who I was but cheering anyway, and all to the theme tune from Dynasty. I had to maintain iron self-control not to burst out laughing that in Putin's Russia the music from an old American soap should be the festival soundtrack. Especially as I was over there at the exact moment that Obama was in my home city of Cardiff for the NATO summit. Over the next three hours we were treated to traditional Tatar dancing, clips from old Russian movies, American jazz, rap music and flag-waving. It was an adrenalin-filled evening punctuated with speeches local dignitaries. The President of the Festival, white-turbaned Mufti Sheikh Ravil Gainutdin, gave a truly inspiring speech about making the 21st century the era of dialogue between countries, about how all religions should work for the health and well-being of the population, and that aggression between cultures leads to nothing. He explained that they had launched the Kazan festival ten years ago and made a conscious decision to invite Muslim and non-Muslim films and directors. The world can be improved by cultural dialogue, and especially through the humanity of cinema, he said, and who would argue with that?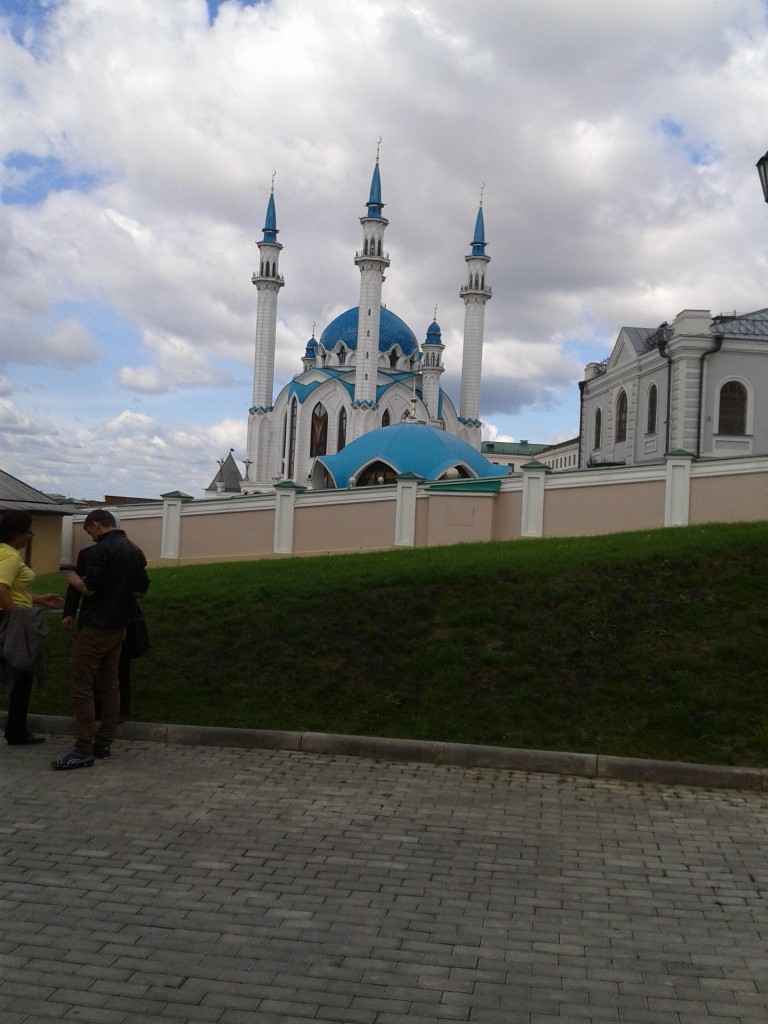 For anyone who enjoys film and cultural dialogue, I would recommend a visit to the festival next year. Kazan is a truly beautiful city on the Volga River, with nineteenth century European style architecture, a magnificent blue-domed mosque, and a range of ornate Orthodox churches packed with stunning icons. Fascinatingly, headscarves are provided in the churches, where women's heads must be covered. Mary the mother of Jesus and her contemporaries are always represented with head coverings, and indeed records show that some early Christians bent right down in prayer, just like modern Muslims. What with the Jews and Muslims practising male circumcision and not eating pork, there is more similarity between the three Abrahamic religions than we sometimes like to admit. There are pubs and clubs in Kazan, outdoor haricuts to rap music, and cafes serving borscht and potato pancakes, and there are good hotels. I flew to Kazan from Heathrow with BA via Moscow, for under £300 return. A Russian visa is required, which cost £149.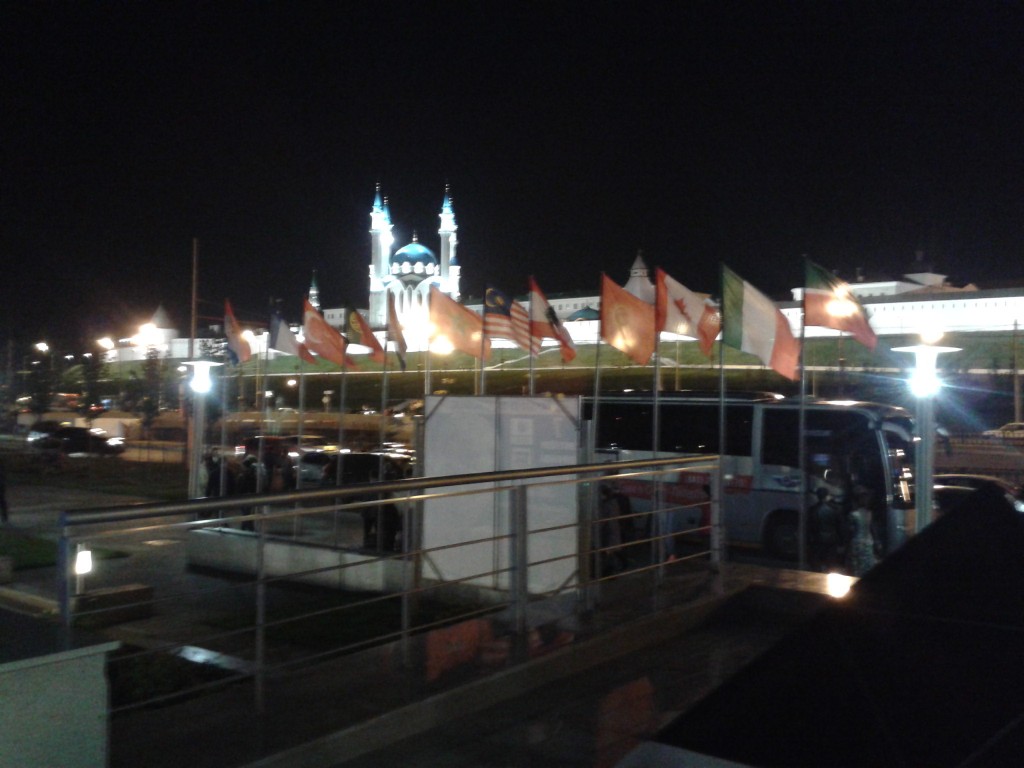 Tagged with: